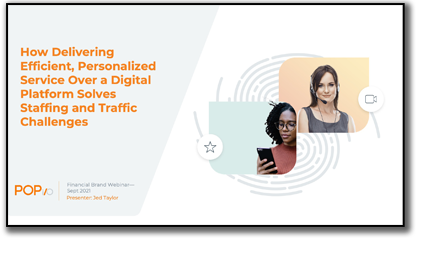 Key takeaways for this webinar include:
Ensure customers have satisfying journeys with pathways for varying levels of banking service.
Why the staffing challenges your bank faces do not have to degrade your customer service experience.
You can help your customers at their moment of need, anywhere, any time, with the right correct Digital Customer Experience Solution.
How to create branch-like engagements with meaningful and successful outcomes in a digital space.