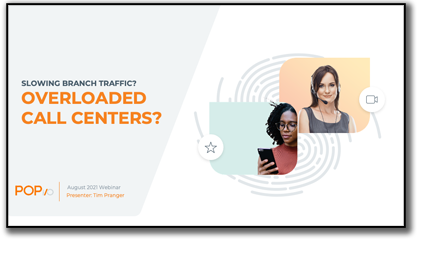 During this webinar we discussed:
Branch traffic is waning; how do I balance my employee resources?
How can I relieve my overwhelmed call centers?
Why do my self-service tools have high abandonment rates?
How can I balance efficiency with stellar customer solutions?
Learn how to solve these challenges in a way that will benefit your FI and will be satisfying and convenient for your customer.